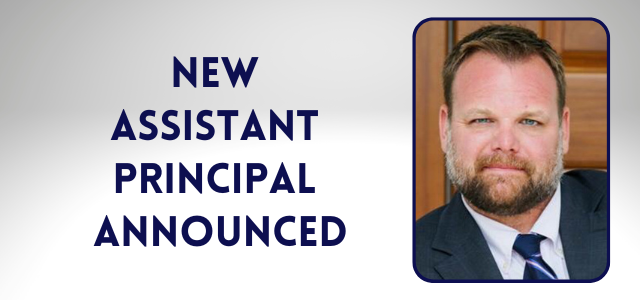 July 12, 2022
Dear Shamrock Families,
I am excited to announce Ryan Gast as our new Assistant Principal at Mullen Elementary School! Ryan is coming to us from The Auburn School in Fairfax County and brings with him over 20 years of experience in teaching and administration at the Elementary, Middle, and High School levels.
Ryan is passionate about teaching and learning and has worked hard to make school a positive place for all students. He is a product of Prince William County Schools and is excited to come back to serve our community. Mr. Gast resides in Prince William County with his wife, two daughters, and his Newfoundland. In his free time, he enjoys hiking and painting with his daughter. Additionally, Mr. Gast enjoys sports of all kinds and still plays lacrosse in the Northern Virginia and Maryland area.
As we look forward to the 2022-2023 school year, I know that you will all have many opportunities to meet and welcome Ryan to our Mullen Elementary Shamrock Family.
Wishing you all a wonderful summer!!
Fondly,
Jennifer Hoffower
Principal
Mullen Elementary School